With DatAdopt's Chat Bot Builder, our goal is to provide you with an easy to use framework so you can deploy an AI based Chat Bot for your customers (or for internal users).
With our ready to use Chat Bot framework, you can get your own custom BOT up and running within a few days. Chat Bot will continuously improve as you will have full control over initial teaching and the framework will provide suggestions to improve Chat Bot's learning.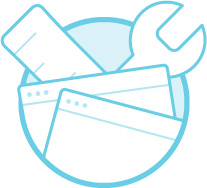 Engage with customers
Engage with your customers in new innovative way and improve the overall customer experience.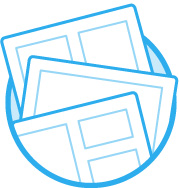 Obtain a quick and low-cost Chat Bot framework to reduce call or email volume in your company.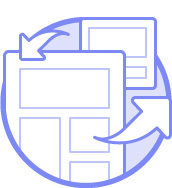 Embrace new forms of automation that would lead to cost savings for your organization.
Features
1. ChatBot interface for Question and Answers interaction
2. Import and export for questions and answers
3. Admin panel to manage: Users, Questions, Answers, Monitor users feedback if questions are helpful or not to the users
4. Ability to push promoted questions after certain interval
5. Multiple channels: Web, Skype, Skype for Business, Facebook, Slack, Email
6. Simple monthly licensing model
DatAdopt's Chatbot framework deployment involves the following process.
Welcome!!! I'm your virtual Chat Bot for Microsoft US SMB.
Here are the top categories that people ask me about
Sales Incentives
Sales/Technical Readiness
Partner Resources
How to get started with Microsoft
This Chat Bot is designed to help US SMB Partners with their everyday questions.  If you need assistance with something specific or with technical support, please contact the Microsoft Partner Network Service Desk at 1-800-MPN-SOLV (1-800-676-7658).